Despite the view that Victorian and Edwardian fashions were only full of rake-thin women with 12" waists, it's not true! I came across
The Home Pattern Company 1914 Fashions Catalog
in a bargain bin at a bookshop and immediately pounced on it. It's chockful of fashion illustrations showcasing what was in during 1914.
In the catalog book, there are specific mentions to big-size girls and how to choose a style that is flattering to a 'stout figure'. I quite like the Edwardian use of the word 'stout' in relation to plus-size girls. Makes me feel somewhat like a full-figured beer.
Click on the direct links below to read the full scan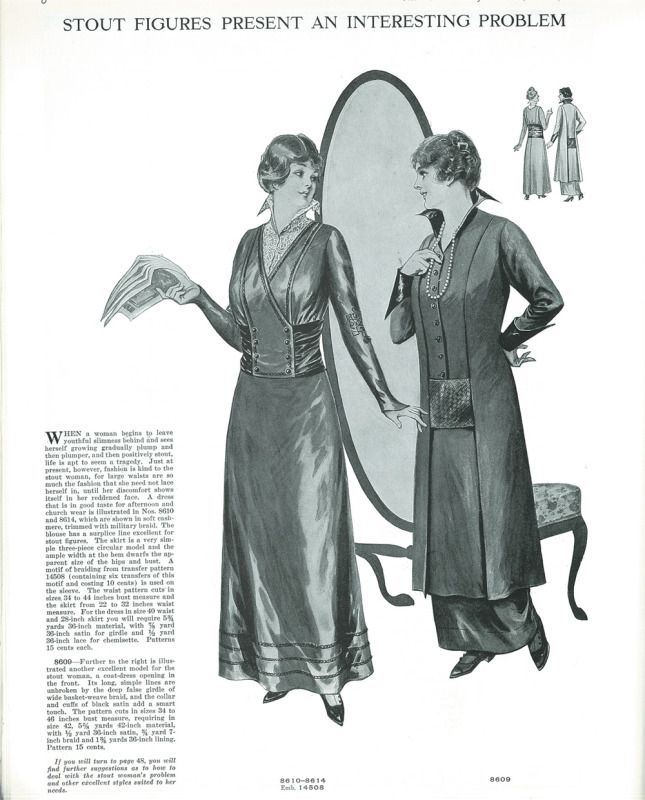 'There seems to be no other phase of women's costuming which is so little understood as that of the stout woman's problem.' Hear, hear!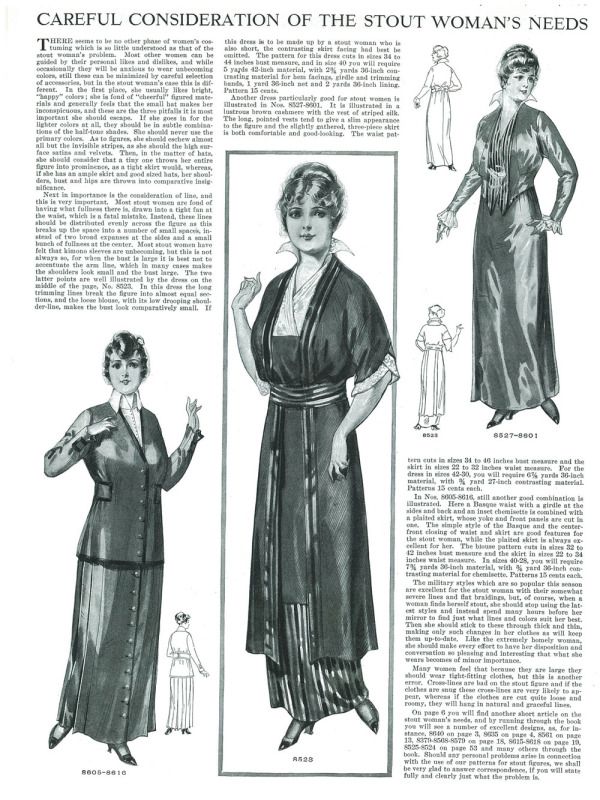 These Edwardian patterns even mention catering up a 44 inch bust and a 32 inch waist which happily debunks the myth that there were no or very little big size women 100years ago! Although the tips on how to flatter a larger figure is for dressing Edwardian, I think they can still be relevant for our now times and applied for some aspects of lolita fashion as well. Edwardian fashion for the stout woman emphasizes on a good fit and a well-fitted lolita dress can do wonders. Instead of squeezing ourselves into lolita dresses that were made for smaller girls, why not consider the alternative of tailoring?